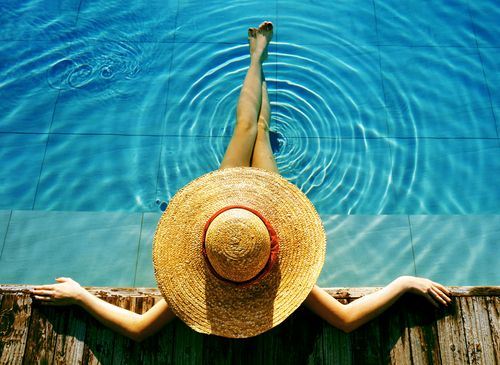 Divorce can be a stressful, emotionally charged, and overall exhausting process. But what if you and your soon to be ex could hash out the details of the end of your marriage while sitting on a white sandy beach, sipping your favorite drink? What sounds too good to be true is actually one of the newest developments in the practice of divorce law.
Before the widespread adoption of no-fault divorce laws in the states, many people would frequently leave America for a quick cut-and-dry divorce in countries such as Mexico and the Dominican Republic where the divorce requirements were less stringent. However, today many states in the U.S., including North Carolina, no longer require fault as a basis for divorce. So why would anyone travel to a foreign country just to get divorced when the process could be completed at home?
Two of the most prominent destination divorce companies, Destination Divorces of Indiana, LLC and Divorce Hotel out of the Netherlands, market their "vacation" mediation-based divorce solutions as a simple, cost effective, and less stressful way to reach a separation agreement that each party is comfortable with over the course of a luxurious three day weekend. So how does it work? The potential clients are first screened to determine the details of their case and the parties' probability that they will resolve their conflicts through mediation with a licensed attorney and certified mediator. Generally, the parties stay in separate suites and can have as little or as much contact with their spouse as they would like while they finalize their agreement. Destinations offered by both companies range from Miami and the Caribbean to London and Amsterdam.
By now you might be thinking, "Wow, sounds great! Sign me up!" But before you start googling where you would like to spend a relaxing three day weekend getting divorced, you should know that a destination divorce might not be recognized by your state. Different states have different requirements for a divorce decree to be entered. For example, in North Carolina one of the parties must have lived in the state for at least six months prior to filing, and the parties must have lived separate and apart for at least one year with at least one party having the intent that the separation be permanent. Furthermore, although the Full Faith and Credit Clause of the Constitution requires states to recognize the divorce decrees of sister states, this rule is not absolute, and states can choose not to recognize sister state divorces that lacked proper jurisdiction at the time of entry. In addition, under the law, North Carolina is not required to recognize any foreign divorce orders. Thus, while your destination divorce mediation can take place in the tropics or on a mountaintop across the country, you likely should actually file for divorce in your home state to ensure that you do not run into jurisdictional issues that could affect the legitimacy of your divorce.
Although destination divorces might work well for some couples, not all cases can easily be decided over a three day weekend, especially if the case involves child custody or division of complex business operations and assets. It is also important to consult with an attorney prior to filing for divorce to ensure that the case is brought within the proper jurisdiction.
If you are contemplating divorce or have already separated from your spouse, call Rech Law today at (704) 659-0007 to schedule a consultation. We will advise you of the best course of action for your case and ensure that your rights are protected throughout the divorce process.