Charlotte Divorce Lawyers
Committed to Helping Families in North Carolina Navigate Divorce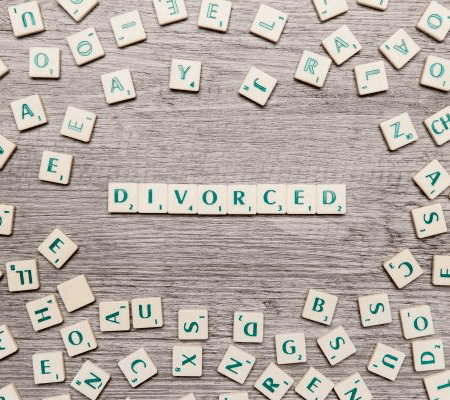 Everyone knows how difficult the divorce process can be for all parties involved, including the couple, the children, and even their extended families. Decisions concerning major family issues can seem fraught with unseen consequences: anxiety, animosity, and confusion over what is best for the future can cause all types of problems and stress.
When facing such an emotional situation, having a trusted legal guide and representative can be a lifesaver. That is why we recommend that you enlist the services of one of our experienced divorce lawyers in Charlotte, NC at Rech Law, P.C. Our team deals with divorce issues every day and has the knowledge, skills, and resources to help you transition through the entire process as comfortably as possible.
Get the divorce help you need by calling

(704) 659-0007

or by contacting our Charlotte divorce attorneys online.
What Are the Grounds for Divorce in North Carolina?
North Carolina is a no-fault divorce state which means that proof of a spouse's marital misconduct is not required to file for divorce. The only "grounds" for a divorce in North Carolina are that either one or the other of the spouses wishes to end the marriage.
Other requirements include:
The couple has lived separately and apart for at least one year;
The separation was intended to be permanent, and
One of the spouses has been a resident for at least six months.
It is not enough for a couple to live in the same residence in separate bedrooms to fulfill the one-year separation. They must live in different residences for there to be no doubt of the separation.
Once the above requirements are met, either spouse may file for what is called an "absolute" divorce. The marriage will then be dissolved whether or not the couple has resolved all issues, such as child custody, child support, alimony, or property division. Certain issues will need to be resolved or be pending at the time the separation is finalized, to ensure that your legal rights are not forever waived.
The Difference Between Uncontested & Contested Divorce in NC
Whether you choose to file for a contested or uncontested divorce could have significant ramifications on the outcome of your family case.
Uncontested Divorce
If you and your partner agree on terms for your separation, including divorce-related processes such as property division, alimony, and child custody and support, you can file for an uncontested or "simple" separation. However, if you have any disagreements about how to handle the divorce process, you must file for a contested divorce instead.
Contested Divorce
A contested divorce can transition into an uncontested divorce if the parties can resolve their legal disagreements after filing. In most uncontested divorces, the parties develop and sign a separation agreement laying out the terms they've agreed to. The court can then utilize this agreement to draft a divorce decree and finalize the separation.
While uncontested divorces can be resolved almost immediately after the parties complete the requirement of separating and living apart for a year, contested divorces can drag on for years. As a result, many courts and attorneys encourage parties seeking separation to negotiate and try to find a path towards an uncontested divorce before litigating the dissolution of their marriage in a Charlotte courtroom.
Our Charlotte divorce attorneys are proud of our client satisfaction record, which is based on our ability to listen, provide compassionate support, and take an aggressive stance when it comes to protecting your best interests at the negotiation table or court in North Carolina.
How Can I Use Mediation to Resolve My Divorce?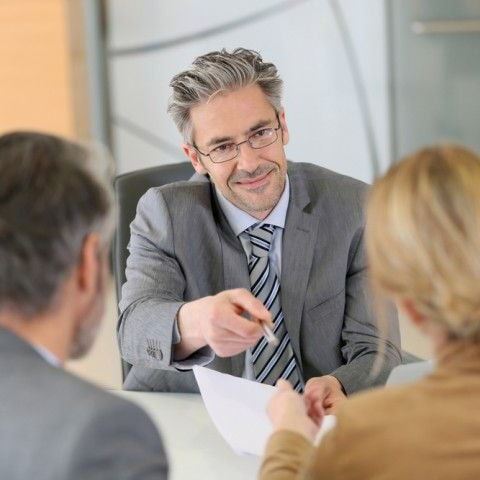 One of the most popular ways for parties to negotiate equitable terms for their separation and file for separation is through utilizing mediation. In mediation, the parties convene with a mediator, who acts as a liaison between the spouses.
Mediators cannot give legal advice. If you wish to obtain legal counsel during mediation, you need to hire a mediation lawyer.
If you can negotiate terms for your spouse, you can work with any lawyers you've hired and the mediator to collaborate on a separation agreement that both parties will sign. You can then present that separation agreement to the court as part of your uncontested divorce to expedite the process and ensure those terms are included in your final decree.
Frequently Asked Questions
Does It Matter Who Files For Divorce First?
No. If you are eligible for a divorce, your partner does not need to consent. If you submit for divorce, your spouse does not need to finish or sign any documents, file anything with the court, or litigate for the hearing. Nevertheless, your partner must get appropriate legal notification of the divorce case that you file.
How Long Does a Divorce Take in NC?
A simple divorce in North Carolina can take anywhere from 45 to 90 days to finalize after it has been filed with the courts. However, more complicated divorces, such as one in which the spouses are unable to agree on child support or child custody, will most likely take longer.
Do You Have To Be Separated for a Year To Get a Divorce in NC?
Yes. Under North Carolina General Statutes § 50-6, couples need to be physically separated for at least one year before filing in North Carolina.
The Importance of Quality Divorce Representation in North Carolina
Due to the substantial impact that family law issues can have on your and your children's future, it is important that you fully understand them to ensure that your best interests are protected. Our firm has settled many divorce cases throughout the years and will work diligently to seek what is best for you and the welfare of your children. Our Charlotte divorce attorneys listen closely to your concerns and offer focused and attentive legal support to help you make it through this difficult time as efficiently and painlessly as possible.
Call our Charlotte divorce lawyers at

(704) 659-0007

today to schedule a consultation.
Testimonials
Families Share Their Stories
"I had a great experience with Attorney Ashley Owens. She was highly professional while also being personable."

- Kristina M.

"My attorney and her team were nothing short of phenomenal."

- Tony R.

"I highly recommend them if you need their services."

- Mike T.