Charlotte Divorce Lawyers
Committed Divorce Attorneys Serving Mecklenburg County, NC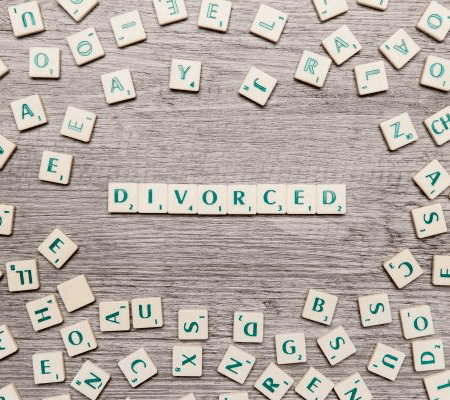 Everyone knows how difficult the divorce process can be for all parties involved, including the couple, the children, and even their extended families. Decisions concerning major family issues can seem fraught with unseen consequences: anxiety, animosity, and confusion over what is best for the future can cause all types of problems and stress.
When facing such an emotional situation, having a trusted legal guide and representative can be a lifesaver. That is why we recommend that you enlist the services of one of our experienced Charlotte, NC divorce lawyers at Rech Law, P.C. Our team deals with divorce issues every day and has the knowledge, skills, and resources to help you transition through the entire process as comfortably as possible.
Get the divorce help you need by calling

(704) 659-0007

or by contacting our Charlotte divorce attorneys online.
What Are the Grounds for Divorce in North Carolina?
North Carolina is a no-fault divorce state which means that proof of a spouse's marital misconduct is not required to file for divorce. The only "grounds" for a divorce in North Carolina are that either one or the other of the spouses wishes to end the marriage.
Other requirements include:
The couple has lived separately and apart for at least one year;
The separation was intended to be permanent, and
One of the spouses has been a resident for at least six months.
It is not enough for a couple to live in the same residence in separate bedrooms to fulfill the one-year separation. They must live in different residences for there to be no doubt of the separation.
Once the above requirements are met, either spouse may file for what is called an "absolute" divorce. The marriage will then be dissolved whether or not the couple has resolved all issues, such as child custody, child support, alimony, or property division. Certain issues will need to be resolved or be pending at the time the separation is finalized, to ensure that your legal rights are not forever waived.
Divorces from Bed and Board in NC
Although the name implies that this is a form of divorce, divorce from bed and board is a form of separation. This type of separation is limited and only available for you if you experienced extreme circumstances that lead you to divorce, such as adultery.
Under divorce from bed and board, you can file for a regular separation agreement with help from an attorney. Having an attorney file your paperwork can give you the opportunity to negotiate property division and temporary spousal support before your divorce, called post-separation support.
After you have separated through a divorce from bed and board, you would still have to wait one full year before you can file for your divorce.
Uncontested and No-Fault Divorces in North Carolina
North Carolina joins most states by giving couples the option to get a simple divorce. In North Carolina, an uncontested divorce is another term used for "no-fault" divorce, which can be filed for irreconcilable differences.
You can file for an uncontested divorce on no-fault grounds. This means neither you nor your spouse has to prove that anyone was at fault or the cause of your marriage ending to get a divorce.
While this is a good and easy solution, there are still some things that will need to be done with the court. For example, if you want to seek spousal support or property division, you would need to get a divorce settlement agreement.
It's not uncommon for people to grow apart and want to go their separate ways. If you and your spouse have both come to the conclusion that your marriage has ended, and you want a quick and simple solution, this option may be a good fit for you.
Contested and Fault Divorces in Charlotte, NC
What if you want to get a divorce and your spouse doesn't? It's possible that your spouse isn't ready to let go of the marriage, or maybe they've done something that makes you want to end the relationship, for example:
They committed adultery.

Your spouse abandoned you.

They are currently incarcerated.

You're a victim of domestic abuse.
In the end, North Carolina is a no-fault divorce state, which means you don't have to put extra pressure on yourself to prove your spouse did something wrong. When you file for divorce, you can simply file for irreconcilable differences as the reason for your divorce.
Waiting Period for Divorce in North Carolina
There is a mandatory separation period before couples can file for divorce. You would be obligated to abide by a one-year separation period rule before you can file for divorce.
You would need to show the court that you and your spouse lived in North Carolina for at least six months after you filed for divorce. Once you have proved your residency, you would need to prove that you and your spouse have lived in separate homes at different addresses during the separation period. And you and your spouse would have to agree and inform the court that both parties plan on living separate and apart beyond the separation period.
File for Divorce with a Charlotte Divorce Lawyer
No matter where you are in your divorce, whether you're in the beginning stages, or you need an attorney to help you fight for assets, child custody, or spousal support, our attorneys at Rech Law, P.C. are available to help you.
Our Charlotte, NC divorce lawyers are proud of our client satisfaction record, which is based on our ability to listen, provide compassionate support, and take an aggressive stance when it comes to protecting your best interests at the negotiation table or court in North Carolina.
How Can I Use Mediation to Resolve My Divorce?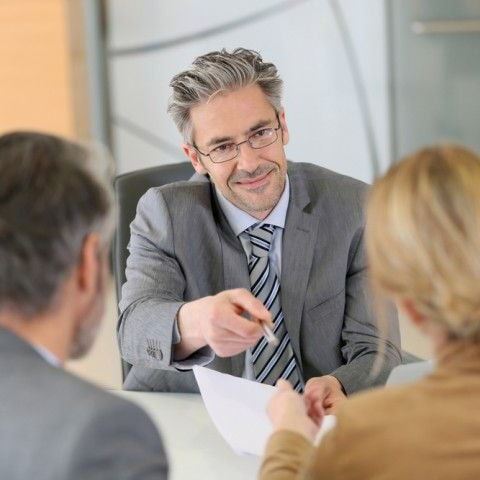 One of the most popular ways for parties to negotiate equitable terms for their separation and file for separation is through utilizing mediation. In mediation, the parties convene with a mediator, who acts as a liaison between the spouses.
Mediators cannot give legal advice. If you wish to obtain legal counsel during mediation, you need to hire a mediation lawyer.
How Do I Know if Mediation Is Right for My Divorce?
For many individuals, mediation is a more relaxed approach to divorce. Instead of immediately resorting to the court and judge's decisions, you are given a chance to have an extensive discussion with your spouse about your divorce. While this sounds like a fantastic option, not every couple has the capability to go through negotiations or work together to create a solid agreement. In these situations, other alternatives may provide a better route to resolution.
If you are curious about finding out if you can handle the mediation process, Rech Law, P.C. can help answer your questions:
Can you communicate with your spouse? Perhaps one of the most important questions to answer is if you can communicate with your spouse. If your gut tells you that you cannot, then it is likely that mediation will not be an effective solution for your divorce. In these situations, having attorneys take the reins and communicate with one another can prove more useful in the long run. You should definitely take this into account when deciding on your divorce approach.
Was the divorce agreed upon? Is the divorce sudden news to you or your spouse? If that is the case, you might find mediation a challenge. Telling someone that you want to end your marriage takes processing, and they may not agree with the decision at all. On the other hand, you might have decided on divorce as a couple. If this is the situation you are in, mediation may be right for you because you may be able to agree on specific components of the divorce with your ex-spouse.
Was abuse a problem? Did your spouse ever engage in verbal or emotional abuse? In these cases, it is not safe to attempt negotiation, as it can put you in a dangerous situation. Most times, if an attorney knows of a domestic violence issue, they will not suggest mediation at all. Instead, they will proceed with litigation, taking your case to court if it becomes necessary.
If you have any questions about the mediation process, it is important that you have an attorney to help you. Rech Law, P.C. has experience with mediation, and can help answer any inquiries you may have.
The Divorce Mediation Process in NC
If you can negotiate terms for your spouse, you can work with any lawyers you've hired and the mediator to collaborate on a separation agreement that both parties will sign.
You can then present that separation agreement to the court as part of your uncontested divorce to expedite the process and ensure those terms are included in your final decree.
The judge takes his or her time to review, after that you will be issued your divorce decree.
Absolute Divorce
North Carolina defines an absolute divorce as the legal termination of a marriage. By dissolving the marriage, both parties can remarry or pursue other legal options that require them to be single. The marriage of a couple is terminated when they obtain an absolute divorce.
There are certain requirements that must be met in order to obtain an absolute divorce in North Carolina. These requirements include:
Residency: Before filing for divorce, either spouse must have resided in North Carolina for six months.

Separation: A continuous period of at least one year must have passed between the couple living separately and apart. It should not have been possible for them to resume their marital relationship or live together as husband and wife during this time.
For a divorce in North Carolina, no fault is required or grounds have to be established. Neither party needs to prove that the other spouse did anything wrong to obtain a divorce in the state, which is known as a "no-fault" divorce system.
One spouse must file a divorce complaint in the appropriate North Carolina court to begin the divorce process. In addition to the one-year separation period, the grounds for divorce should be included in the complaint. Upon receiving the complaint from the other spouse, he or she has an opportunity to respond.
If all legal requirements have been met, and any necessary issues, such as child custody, alimony, and property division, have been resolved, the court can grant an absolute divorce. In the event of an absolute divorce, both parties have the right to remarry after the marriage has been terminated.
Frequently Asked Questions
Does It Matter Who Files For Divorce First?
No. If you are eligible for a divorce, your partner does not need to consent. If you submit for divorce, your spouse does not need to finish or sign any documents, file anything with the court, or litigate for the hearing. Nevertheless, your partner must get appropriate legal notification of the divorce case that you file.
How Long Does a Divorce Take in NC?
A simple divorce in North Carolina can take anywhere from 45 to 90 days to finalize after it has been filed with the courts. However, more complicated divorces, such as one in which the spouses are unable to agree on child support or child custody, will most likely take longer.
Do You Have To Be Separated for a Year To Get a Divorce in NC?
Yes. Under North Carolina General Statutes § 50-6, couples need to be physically separated for at least one year before filing in North Carolina.
Where Do I File for Divorce in Charlotte, NC?
If you live in Macklenburg County, North Carolina, you must file your divorce complaint at the Macklenburg County Courthouse which is located at 832 E 4th St, Charlotte, NC 28202. Its hours are Monday - Friday from 9 AM - 5 PM.
How Our Experienced Charlotte, NC Divorce Lawyer Can Help
Due to the substantial impact that family law issues can have on your and your children's future, it is important that you fully understand them to ensure that your best interests are protected. Our firm has settled many divorce cases throughout the years and will work diligently to seek what is best for you and the welfare of your children.
Our Charlotte divorce attorneys listen closely to your concerns and offer focused and attentive legal support to help you make it through this difficult time as efficiently and painlessly as possible.
Testimonials
Families Share Their Stories
"I had a great experience with Attorney Ashley Owens. She was highly professional while also being personable."

- Kristina M.

"My attorney and her team were nothing short of phenomenal."

- Tony R.

"I highly recommend them if you need their services."

- Mike T.