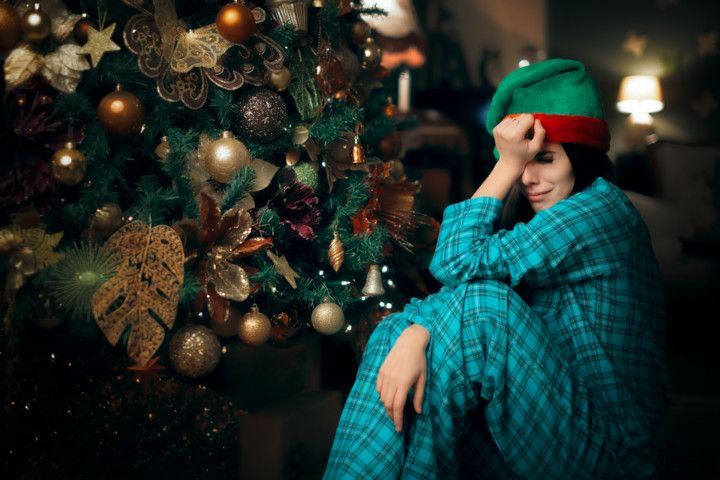 There are many challenging moments during your divorce, but none can seem more challenging and lonelier than navigating your first holiday season post-separation. Whether you have children or not, holidays are usually filled with traditions spent with your loved ones.
What you have grown accustomed to doing for many years for the holidays now may look different without your spouse.
The reality is that there will be holidays spent without your children post-divorce. It is common for parents to alternate the major holidays each year, and this schedule is spelled out in your Parenting Agreement or Custody Order. If you do not have one yet, make sure you have the holiday visitation schedule in writing with the other parent.
Usually, the parent who gets Thanksgiving with the children will not get Christmas that same year. However, it is also common for families who do not travel during Christmas to split the day between the two homes so that each parent can enjoy time with the children on what is considered the most significant holiday.
Whether it's your first holiday season post-divorce or you've been doing it for years, always confirm plans with the other parent well in advance to ensure exchanges of the children go as smoothly as possible.
The first Christmas Eve without your children in your home can feel particularly lonely.
It can seem like there are many prices to pay during a divorce, which can feel like the most significant sacrifice. It is a good time to surround yourself with friends and family who have supported you during this transitional time.
Another healthy alternative is using the time to take a vacation by yourself. Relaxing and escaping during this stressful time can help you keep your self-health in check.
Don't get stuck celebrating at the same places and in the same way as you did with your ex. Instead, eat Christmas dinner at a new restaurant, visit a new church.
Use this time and your new start to create new traditions for yourself and your children. Remember, this time can be just as hard for them. But, there is joy to new experiences, and children always love a new adventure.
Talk to your children this holiday season.
They will probably have questions on what to expect during this time or why things look a little different. Always be open and honest in an age-appropriate manner. Even though you might be miserable without them, please do not share that with them. Remember, this time can be just as hard for them. Assure them they will have fun without you and see them soon.
Some couples decide that the best thing for their family is to spend the first Christmas together post-divorce. Usually, the non-custodial parent comes over first thing Christmas morning to enjoy it with the children. If you think this is best for your family, definitely give it a try. However, most people find that this arrangement does not work out long term when parents move on to new relationships.
We understand this time is hard. Holidays can be complicated and stressful without worrying about a divorce. The biggest thing to understand is that you will get through it. Keep yourself healthy and happy so that you can share the joy of the season with your loved ones.