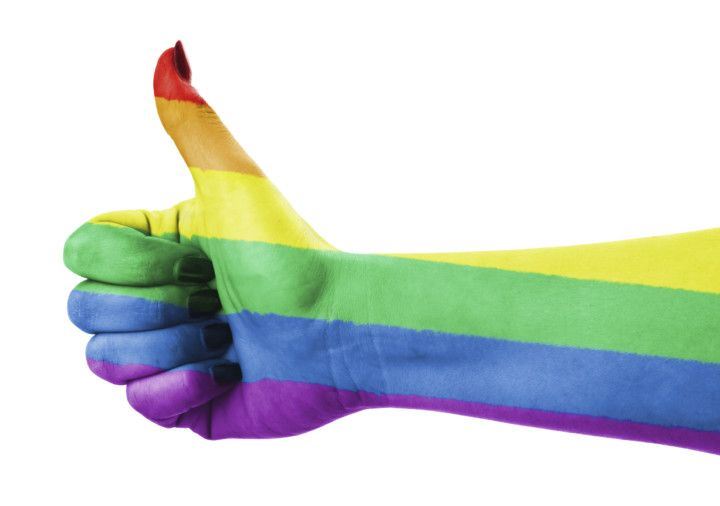 On October 6, 2014, the Supreme Court denied certiorari—or decided not to hear—seven cases bringing challenges to state bans on same-sex marriage. Thus, the lower courts' decisions to strike down bans on same-sex marriage in states such as Virginia are valid. Since the Fourth Circuit Court of Appeals was part of that denial, the ruling had direct effects on North Carolina. The very next day, an Asheville federal judge, U.S. District Court Judge Max O. Cogburn, Jr., ruled that the state ban on same-sex marriage—approved by state voters in 2012—was unconstitutional.
The Monday morning following the decision, courthouses throughout the state saw a large number of same-sex couples arriving to obtain their marriage licenses. For Mecklenburg County, the marriage licenses issued totaled 86 for the day—62 of which were for same-sex couples—setting a single-day record. Numerous couples rushed to the courthouse due to potential obstacles being placed in their way if they waited until the legislature caught up. Some register of deeds offices began giving out licenses Friday evening, staying open late to accommodate the same-sex couples that showed up. Many couples celebrated by having ceremonies that day, many performed by Nancy Kraft at Holy Trinity Lutheran church. Since the Supreme Court's denial came just after North Carolina's 30th annual NC Pride festival, spirits were high across the state for same-sex couples.
Amidst the celebration, however, there has been significant political backlash. So far, six North Carolina judges have resigned because they refuse to perform civil marriages for same-sex couples. Even more simply refuse to issue the marriage licenses, despite a memo to North Carolina magistrates indicating that refusal to perform civil marriages for same-sex couples could result in suspension or dismissal from their judicial offices.
While Phil Berger, a Republican senator, has promised to draft a bill protecting state officials who, based on personal religious beliefs, refuse to issue marriage licenses, this "remedy" will not be a quick—or assured—one. U.S. District Judge William Osteen, contrary to Judge Cogbun, has indicated that state legislators like Berger or Thom Tillis, who have both made public statements about their intentions to challenge the law, may challenge the ruling as unconstitutional. However, a review by the Supreme Court doesn't seem likely.
But what does all this mean in the legal arena?
For obtaining a marriage license as a same-sex couple, there is no residency requirement, so couples can live in any state and apply for a state license in North Carolina. Couples must: (1) prove they are not legally married in another state or country to anyone; (2) complete a marriage application either online or in person; and (3) check the local register of deeds office for requirements such as proof of driver's license, social security numbers, etc. If couples have a marriage license from another state and wish for North Carolina to recognize it, they may bring it to a North Carolina register of deeds to record it. In terms of the application and license themselves, some registers have created their own gender-neutral marriage applications, while others used a statewide form that replaced "husband" and "wife" or "male" and "female" with "applicant 1" and "applicant 2."
It will be interesting to see how the courts treat same-sex married couples' legal rights. Since magistrates are faced with suspension or dismissal if they do not issue the marriage licenses, it is likely that judges will either be willing or forced to recognize legal rights stemming from marriage for these couples as well. This means that property rights between these couples should now take on a strengthened legal meaning, and same-sex couples should be able to assert a stronger claim for the shared property if the parties divorce or one party passes away. In addition, same-sex married couples will now be able to adopt each others' children—a right previously denied to these couples, even if they shared a residence. This is also significant if something happens to one of the parents: now, the same-sex spouse can assert custody rights over the child. Same-sex married couples will also have more rights in terms of medical treatment: for example, if one spouse is in the hospital with only "family" allowed to visit, now the same-sex spouse will be allowed to see his or her loved one.
With the number of same-sex marriages so high, many same-sex couples should consider creating a prenuptial agreement or otherwise protecting his or her pre-marital assets. If you have any questions concerning your new marital or custody rights, please do not hesitate to contact our offices and we will be happy to assist you.