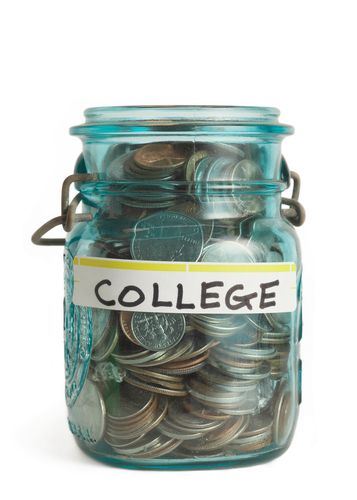 Twenty-six states order a non-custodial parent (the parent who does not have primary physical custody of the child) to pay for the college tuition of their children, regardless of the child's age at the time of separation. Three states, Alaska, Nebraska, and New Hampshire, have gone in the complete opposite direction and created law that states you cannot force a non-custodial parent to pay for college tuition. But what about the twenty-one other states, including North Carolina, not included in these two distinct groups? States without laws that specifically relate to college tuition have been forced to decipher outcomes, either through trying cases, referring to outdated separation agreements, or looking to other jurisdictions.
Now you may be asking yourself, I pay child support currently, can this simply be extended to help cover college tuition costs? In North Carolina, the child support guidelines do not account for college expenses. Specifically, the guidelines do not account for continuation of support past the age of 18, or graduation from high school (should the child turn 18 while still in school). That being said, once the child has "aged out" of child support the non-custodial parent is relieved of liability for payment of expenses unless they are to bind themselves otherwise in a separation agreement.
Separation Agreements can be a great tool to set parameters from the point of divorce. What some parties have decided is to include a clause stipulating what to do in the event a child goes to college in their separation agreement. Even if your child is in diapers, it's never too early to start planning for your child's educational future. Since there is no leading authority regarding what to include in a college tuition clause, try to be as specific as possible. Words like "reasonable" or "adequate" are not determinative in a court of law, and by including these terms, parties open themselves up to judicial interpretation that isn't in their favor or can be cloudy. When inserting a tuition clause into an agreement it is best to consider all the possible scenarios. Things to think about include:
1. Whether the child will go in or out of state?
2. Whether they attend a public or private institution?
3. Will each parent be solely responsible for tuition, or the inclusion of living expenses such as travel, food, and/or room and board?
4. What kind of account will the money be invested in?
5. What happens if the minor child eventually decides they do not want to go to college?
It never hurts to consult with an attorney. If you have questions regarding divorce or need guidance on how to incorporate college tuition into a separation agreement, contact Rech Law at (704) 659-0007 to schedule a consultation with one of our family law attorney's today.