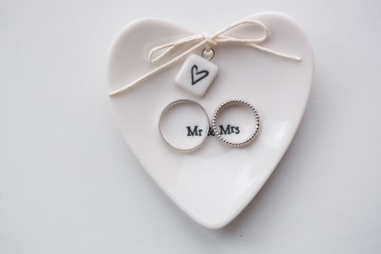 You've just said "I do" to the person of your dreams. You're ready to start your life of bliss with them and you feel confident that you can tackle anything life throws at you. By adding estate planning to your post-wedding list, you can.
Create a will. Many newlyweds may have never had a will or think that they don't have enough assets to need a will. However, if someone passes without a will, belongings are not guaranteed to go to your spouse. If you already have a will, update it to include your spouse and reflect your marital status.
Make arrangements for children and pets. Consider a pet trust or other way of ensuring your pet is provided for should one or both of you pass.
Update beneficiary designations. Update the beneficiary on any 401k or IRA account you have. It is of the utmost importance to keep these up-to-date because they outweigh your will.
Update homeownership documents. It could be advantageous for some newlyweds to update documents to reflect joint property. Discuss the state of your homeownership documents after marriage.
Create or update powers of attorney and medical directives. This will ensure that your spouse can speak for or advocate for you in the circumstance that you are unable to dictate your own wishes.
Though estate planning may not be number one on the list after tying the knot, preparing for the worst can provide your new family with reassurance and peace of mind. Contact Rech Law, P.C. for help with estate planning today.