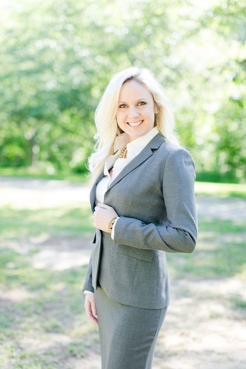 Rech Law, P.C. is excited to announce our very own Kate A. Rech, Esq. is officially a North Carolina Dispute Resolution Commission-certified family financial mediator. This impressive accomplishment is further proof of her unparalleled commitment to a client-focused approach. As an active DRC family financial mediator, Attorney Rech offers comprehensive services for divorcing couples seeking to reach an agreement regarding their assets.
The North Carolina DRC is a prestigious organization which certifies and regulates mediators who serve the courts through the Family Financial Settlement Program, or FFS. Certification is an intensive process and includes extensive training, comprehensive exams, qualitative evaluations, mock mediation, and further education. In addition to surviving in-depth training and observation processes, applicants must meet work, education, and good character requirements.
Our team is immensely proud of Attorney Rech and all she does for the betterment of her clients and community. We look forward to the years of success ahead!
Contact Our Experienced & Compassionate Charlotte Divorce Attorneys Today
If you are seeking a highly-esteemed legal advocate to protect and promote your family's best interests, look no further than our team at Rech Law, P.C. We are a solution-oriented firm with one priority in mind: ensuring justice is served. When it comes to your family, nothing else matters. Allow us to carry you through your legal concerns with ease.
If you are interested in speaking to a representative of our firm, call (704) 659-0007 today.