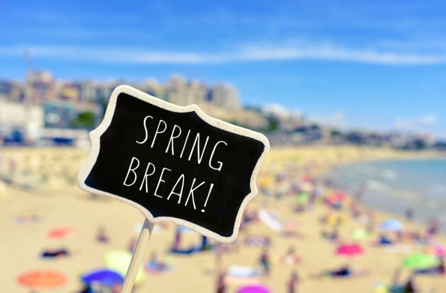 It's late-March, which can only mean one thing for those with kids… Spring break is fast approaching! An already stressful time if there are planned vacations, can be exacerbated when you're a divorced family.
Refer to your parenting plan for direction. These court-approved plans often contain specific details about how to maneuver holidays and school breaks. An established arrangement is beneficial in laying groundwork for how school breaks should be handled.
Share important information with the other parent. Make sure that both parents are aware of spring break dates. If you have a vacation planned, ensure that your co-parent is aware of when, where, and who will be going, so they are not excluded from knowing the activities of their child. 
Find and use a shared calendar. There are apps or web calendars available in which you can share schedules with your co-parent. This allows both parties to update their spring break schedules as needed, as well as quickly identifying conflicts within the existing calendar.
Communicate, communicate! Communication with your co-parent will make the process more seamless (and tension-free) for the kids and adults. 
Remember, this is about the kids, not you. Making your kids feel guilty for spending time with their other parent not the move here. Tell them to have fun and reinforce the idea that you want them to have a happy, strong relationship with both of you!
If it's not your year with the kids, use that time to give yourself some much-needed rest and relaxation. If it is your year, enjoy the time with your kids and make some lasting memories!