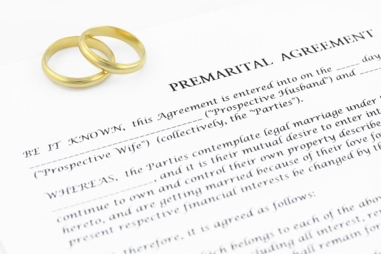 Pre-Marital Agreements: Made between people who are considering marriage, but not yet married. They allow parties to determine major issues and what will happen should they later divorce.
In the event of the death of a spouse, they deal with…
Property division
Alimony
Estate rights
Why should I have a pre-marital agreement?
For the most part, these agreements eliminate the need for court intervention because the parties' major issues are no longer open to negotiation once either party files for divorce;
Can protect the financial interests of people with significant wealth, people entering their second or more marriages, or older spouses;
In the event of divorce, it can limit the amount of spousal support that one might have to pay;
Inheritance rights of children/grandchildren from prior marriages can be protected…
…And more!
Call Rech Law, P.C. today to ensure that your interests are represented and protected.