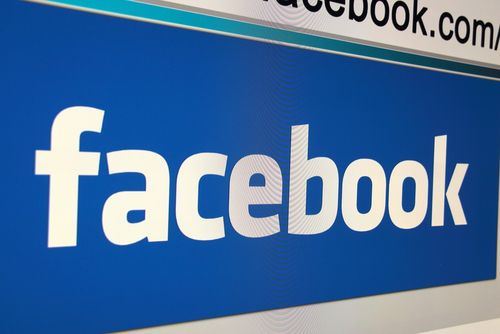 We've all seen those characters on TV who take on process server jobs for a little extra cash and are inevitably chased or threatened by the recipient of the unpleasant delivery. But what happens when the defendant cannot be found? How does the case proceed?
In a recent ground-breaking decision by New York City Supreme Court Justice Matthew Cooper, the court held that one New York woman will be allowed to serve her elusive husband with a divorce action solely through Facebook. Ellanora Baidoo, a native of Ghana, married her estranged husband, Victor Sena Blood-Dzraku, in 2009. However the marriage almost immediately deteriorated when Blood-Dzraku failed to participate in a traditional Ghanaian marriage ceremony. Although the parties never lived together or held themselves out as a married couple, Blood-Dzraku refused to divorce his wife. Additionally, Blood-Dzaku only communicated with Ellanora through sporadic Facebook messages and through his prepaid cell phone. With no permanent address, no known billing address, and no records from the post office or Department of Motor Vehicles, it became impossible to find Blood-Dzaku to serve him with the divorce papers in person or by mail.
Service on the defendant is required to give him/her notice of the claims being brought against him/her. Under the law, service on the defendant can traditionally be accomplished by three main methods: 1) personal service on the defendant; 2) service on someone who is at least 18 years old at the defendant's home or business; or 3) mailing a copy to the defendant's last known address or actual place of business. The law also allows for service by publication, where the notice is printed in a local newspaper, when the other methods fail. Lastly, the law generally contains a catch-all provision that allows service to be made by any other method designated by the court.
In his opinion, Justice Cooper explained the necessity of alternate methods of service for situations like that of Ellanora Baidoo when the defendant cannot be located for service. He further expressly permitted her to serve her husband with the divorce action via a private Facebook message because she not only showed that personal service on her husband was impossible, but also that serving him on Facebook could reasonably be expected to give him actual notice of the divorce proceeding.
Although this is the first case in the United States recognizing service solely by Facebook as a proper means of service, other countries including Australia, Canada, the United Kingdom, and New Zealand have also started to recognize service through social media in our ever growing technological age.
Although service by Facebook is now an available means for Baidoo in New York, North Carolina has not yet adopted this method, so be sure to consult legal counsel before trying to rely on Facebook service in your divorce process.
For more interesting developments in the law and other helpful information about the divorce process, please browse our other blog entries and practice area information. If you are in need of legal assistance for a family law matter please contact our office today to schedule a consultation at (704) 659-0007.
________________________________
Barbara Ross, Dareh Gregorian, EXCLUSIVE: Judge says Brooklyn woman can use Facebook to serve divorce papers, New York Daily News (April 6, 2015), http://www.nydailynews.com/new-york/brooklyn/exclusive-woman-facebook-serve-divorce-papers-article-1.2174577
Baidoo v. Blood-Dzraku, No. 310947/2014, 2015 WL 1486978, at *4 (N.Y. Sup. Ct. Mar. 27, 2015)
Lisa McManus, Service of Process Through Facebook, LexisNexis Legal Newsroom (November 09, 2011), http://www.lexisnexis.com/legalnewsroom/lexis-hub/b/legal-technology-and-social-media/archive/2011/11/09/service-of-process-through-facebook.aspx