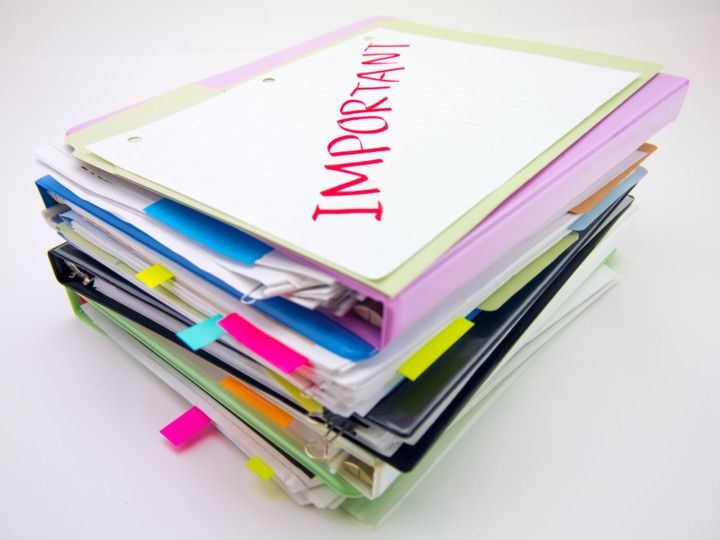 If you find your divorce in litigation, one of the biggest favors you can do for yourself is keeping important documents and information organized and readily available to turn over to your attorney. It is also greatly appreciated by your attorney when you can turn in requested documents in a timely manner. Think of it as your ongoing "homework" during your divorce.
Litigating your case through the court system can be a slow process. Hearings and trials can often be delayed because attorneys don't have the necessary documents needed from their client or the other side. You don't want to find yourself in this position. Delays in your case can often translate into a delay with money in your pocket.
There are several times throughout your case that you'll need to present your attorney with certain documents. These can be for support hearings, discovery requests and at the time of your trial. It is best practice to have the last three years' worth of certain documents and information readily available. All statements and documents for the month of your separation is extremely important. The following list is helpful in knowing what is important to keep.
– Tax Returns
– W-2's and other tax forms as it relates to income
– Bank statements (This includes checking, savings, brokerage and the like AND accounts for minors if you are listed as the custodian)
– Mortgage statements
– Statements for any whole life insurance
– Credit card statements
– Statements for any other debt
– Personal financial statements
– Children's school records
– Children's medical records
– Receipts showing expenses incurred on behalf of children
– Your children's artwork and other sentiments which help show your relationship with them
This list is not complete and your attorney will let you know what exactly is needed from you and when. Keeping this information organized and ready to turn over will save you time and money. Doing so just might earn you a "Favorite Client" award".